𝐇𝐎𝐓 𝐍𝐄𝐖 𝐑𝐄𝐋𝐄𝐀𝐒𝐄
𝐒𝐭𝐫𝐚𝐢𝐠𝐡𝐭 𝐔𝐩 𝐛𝐲 𝐂𝐡𝐚𝐫𝐢𝐭𝐲 𝐅𝐞𝐫𝐫𝐞𝐥𝐥 𝐢𝐬 𝐋𝐈𝐕𝐄! 𝐃𝐨𝐧'𝐭 𝐦𝐢𝐬𝐬 𝐭𝐡𝐢𝐬 𝐬𝐭𝐚𝐧𝐝𝐚𝐥𝐨𝐧𝐞 𝐬𝐦𝐚𝐥𝐥 𝐭𝐨𝐰𝐧 𝐫𝐨𝐦𝐚𝐧𝐜𝐞 𝐢𝐧 𝐭𝐡𝐞 𝐓𝐰𝐢𝐬𝐭𝐞𝐝 𝐅𝐨𝐱 𝐒𝐞𝐫𝐢𝐞𝐬!
#𝟏-𝐜𝐥𝐢𝐜𝐤 𝐭𝐨𝐝𝐚𝐲!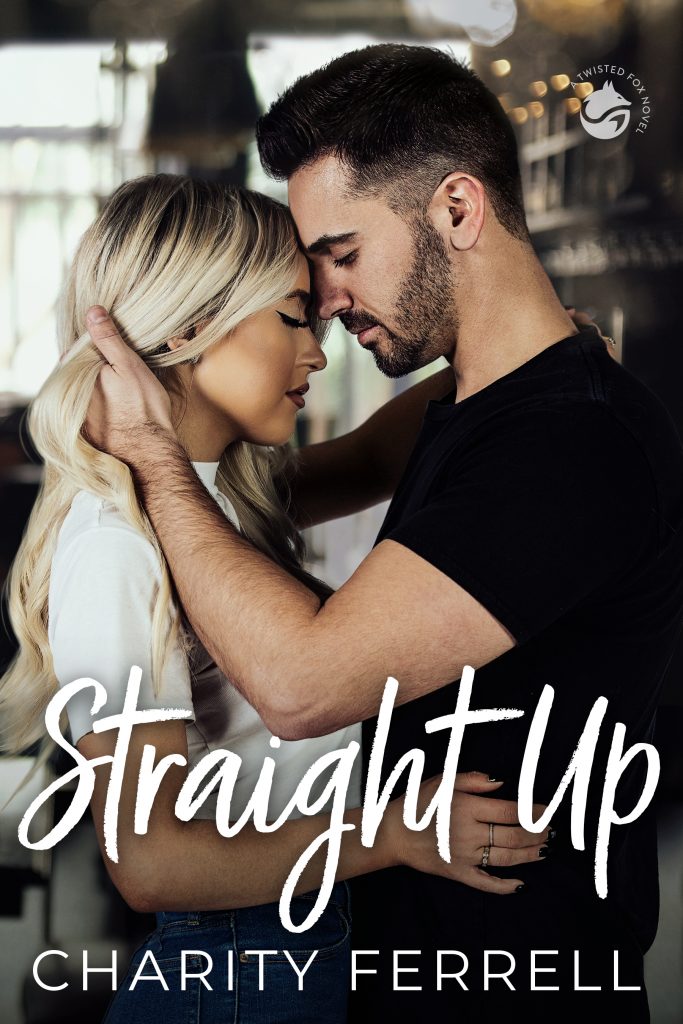 Cover Designer: Lori Jackson Design
Cover Photography: Sara Eirew
Lincoln:
I went from a penthouse to sleeping in a prison cell.
From the VP of a million-dollar empire to a felon.
All for a crime I didn't commit.
Now that I'm free, I vow to stay out of trouble.
The only problem? She's trouble wrapped in a bow.
Cassidy:
My type? Bad boys.
Until my bad boy boyfriend got me arrested.
I've moved to a new town and sworn off relationships.
Until I meet him … my Prince Charming … fresh out of prison.
Trouble and bad boys never felt so good … until it all falls apart.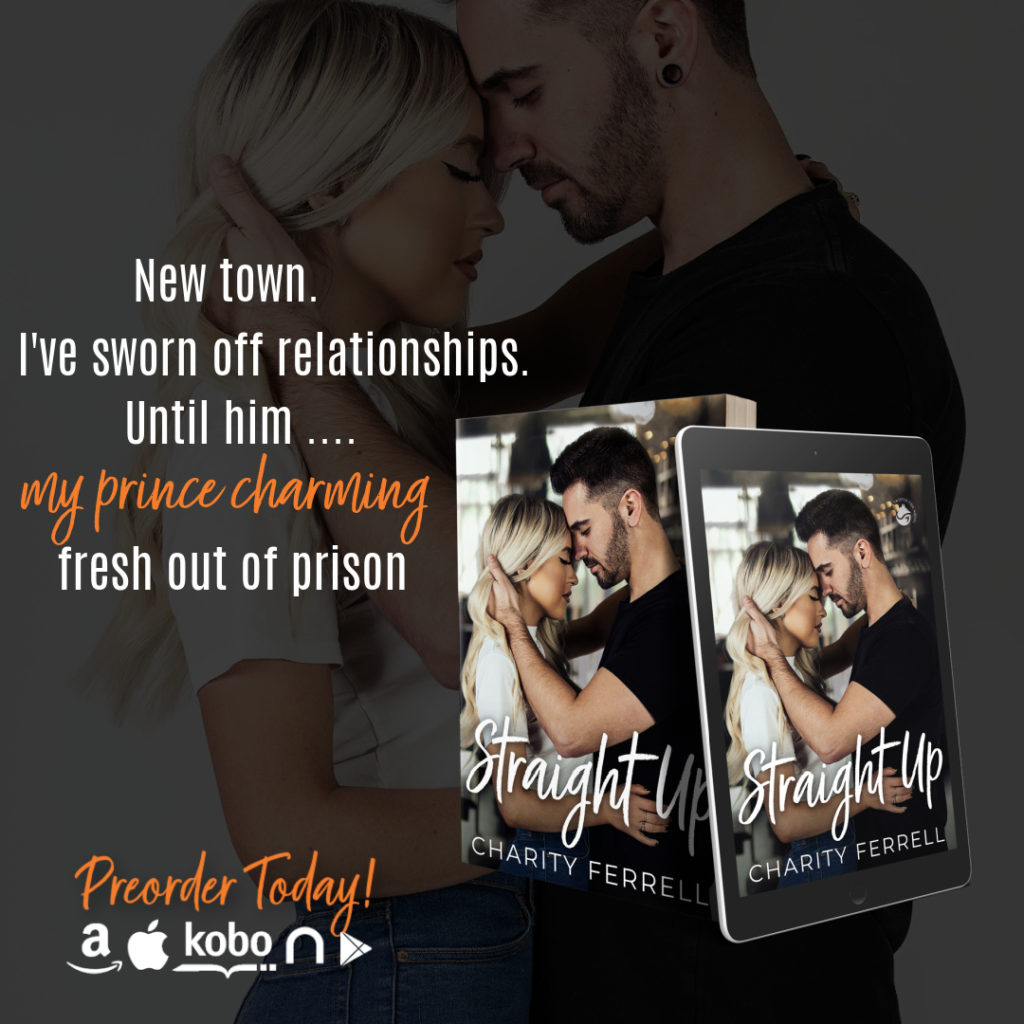 Straight Up follow Cassidy (Sierra's sister) and Lincoln (Asher's brother). Holy mother of all that is good. Every girl needs themselves a Lincoln I'm telling ya.
Cassidy had some trouble with the law because of a crappy ex boyfriend. Lincoln had some trouble with the law because of his father's poor choices. Both paid their dues and are now just trying to move on with life.
When Cassidy's past starts coming back to haunt her and those around her, Lincoln is forced to decide if he wants to follow the "rules" of no dating co-workers from the bar, or if he is ready to stop lying to himself and those around him and declare his interest in the shy new waitress.
Loved this book! Loved Lincoln's alpha, take care of "his" people mentality, loyalist mentality. Sooo ready for Grace's book!!
#2 Shaken
#4 Chaser
#5 Last Round
To celebrate the release of Straight Up, Charity Ferrell has a series giveaway up for grabs!
Head to her Facebook page to enter: HERE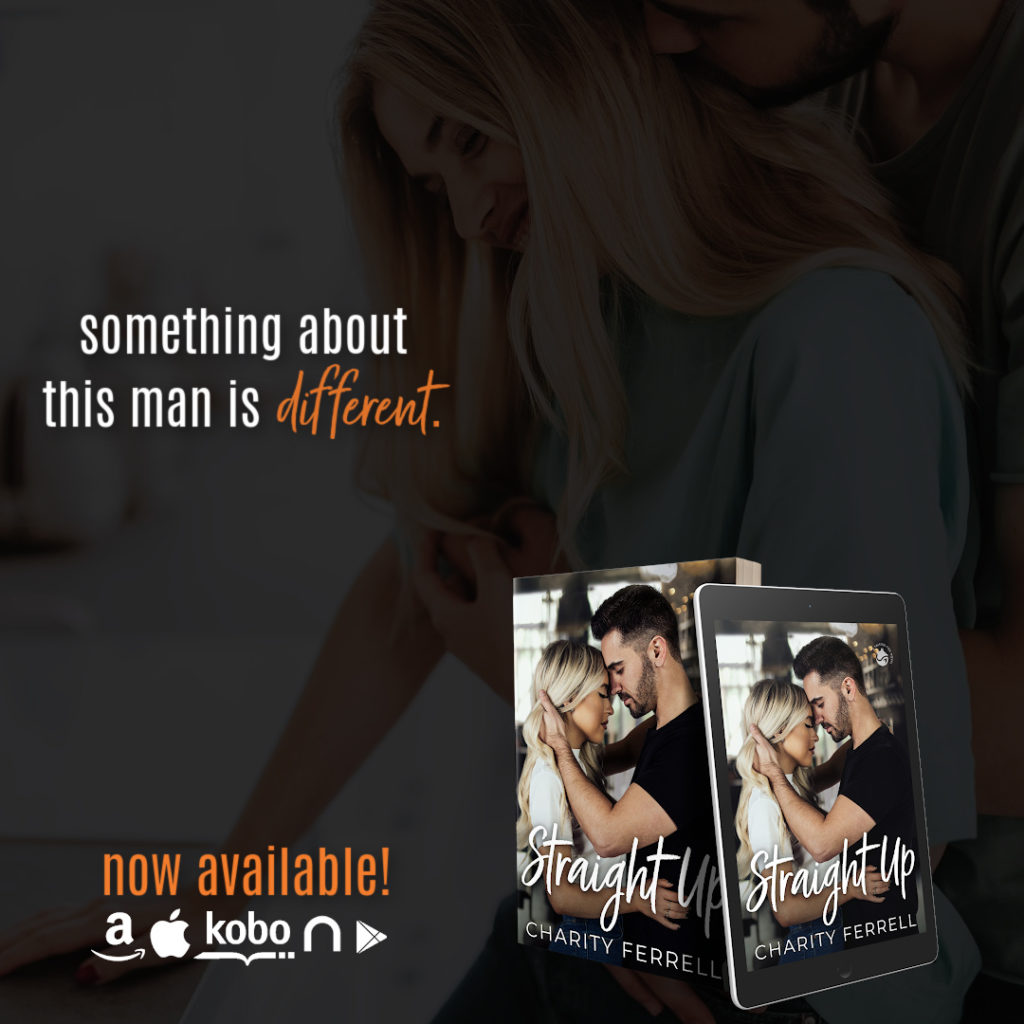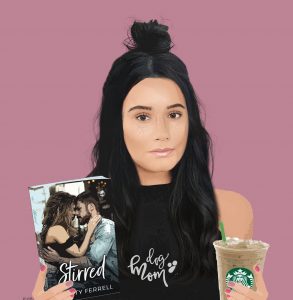 Charity resides in Indianapolis, Indiana. She grew up riding her bicycle to the town's public library, and reading anything she could get her hands on. When she's not writing, you can find her reading, spending time with her family, or caving into her online shopping addiction.
Facebook Group | Facebook Page | Facebook Profile | Instagram | Twitter | Amazon | Bookbub | Goodreads | Website
Text Club: Text CHARITYBOOKS to 31996 or visit https://slkt.io/CRf