★♡★ 𝐇𝐎𝐓 𝐍𝐄𝐖 𝐑𝐄𝐋𝐄𝐀𝐒𝐄 ★♡★
𝐂𝐡𝐚𝐬𝐞𝐫 𝐟𝐫𝐨𝐦 𝐔𝐒𝐀 𝐓𝐨𝐝𝐚𝐲 𝐛𝐞𝐬𝐭𝐬𝐞𝐥𝐥𝐢𝐧𝐠 𝐚𝐮𝐭𝐡𝐨𝐫 𝐂𝐡𝐚𝐫𝐢𝐭𝐲 𝐅𝐞𝐫𝐫𝐞𝐥𝐥 𝐢𝐬 𝐋𝐈𝐕𝐄!! 𝐃𝐨𝐧'𝐭 𝐆𝐫𝐚𝐜𝐞 𝐚𝐧𝐝 𝐅𝐢𝐧𝐧'𝐬 𝐟𝐫𝐢𝐞𝐧𝐝𝐬 𝐭𝐨 𝐥𝐨𝐯𝐞𝐫𝐬 𝐬𝐭𝐨𝐫𝐲!
#𝟏-𝐜𝐥𝐢𝐜𝐤 𝐭𝐨𝐝𝐚𝐲!!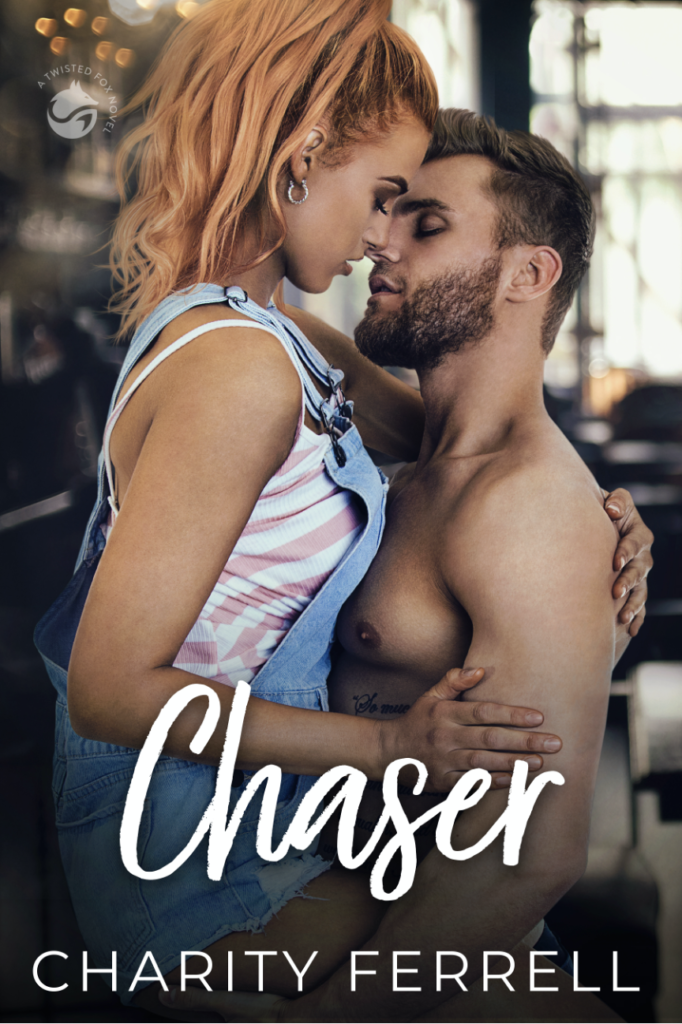 GRACE:
Things I never thought would happen:
Meeting my boyfriend's secret wife.
Finding out I'm pregnant with his baby.
Having my best friend tell my family he's the father.
FINN:
Things I never thought would happen:
Becoming best friends with a woman the total opposite of me.
Pretending to be her baby daddy.
Falling in love with her.
The more we fake it, the more we forget it's only temporary.
If only we had known it would change everything.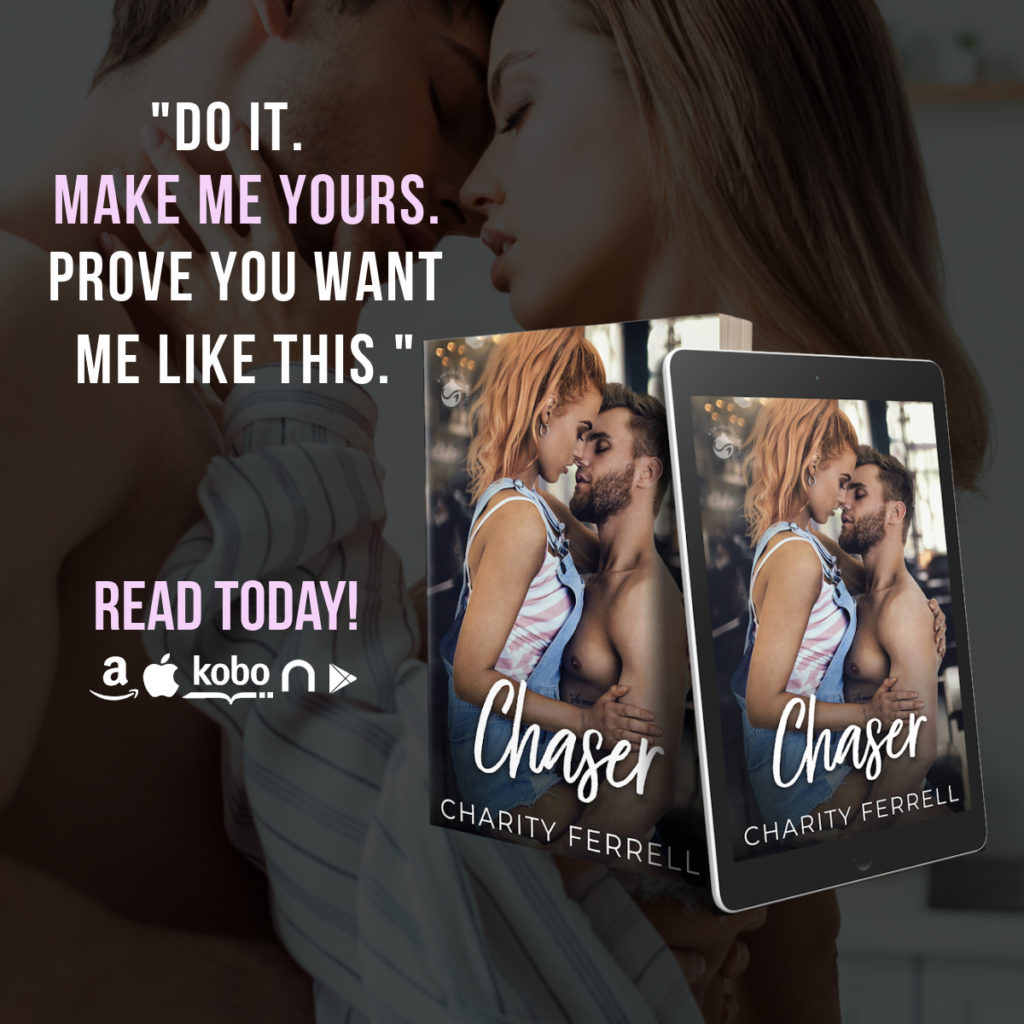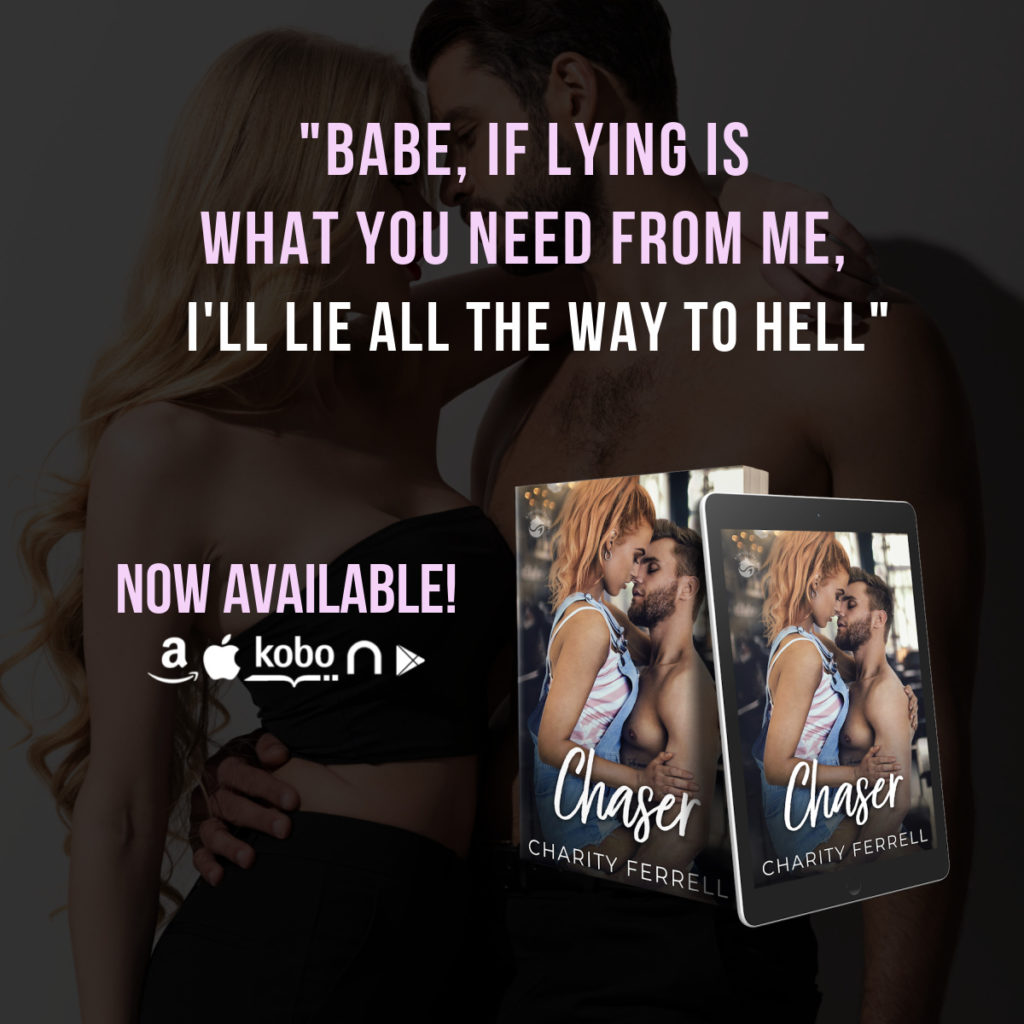 If you've read the other books in this series you know that Grace and Finn have kind of been dancing around this for a while now. After finding out her new beau is married with kids and one on the way, she leaves him. Unfortunately for Grace she's already pregnant.
Finn will do anything for Grace. When their friends come up with a plan to fake Finn as the dad he goes along with it, but hopes that what he feels is mutual and this can be the beginning of something great.
Cute story but kind uneventful, not my fav in the series but still recommended. I am beyond excited for Lola and Silas though!
#1 Stirred
#2 Shaken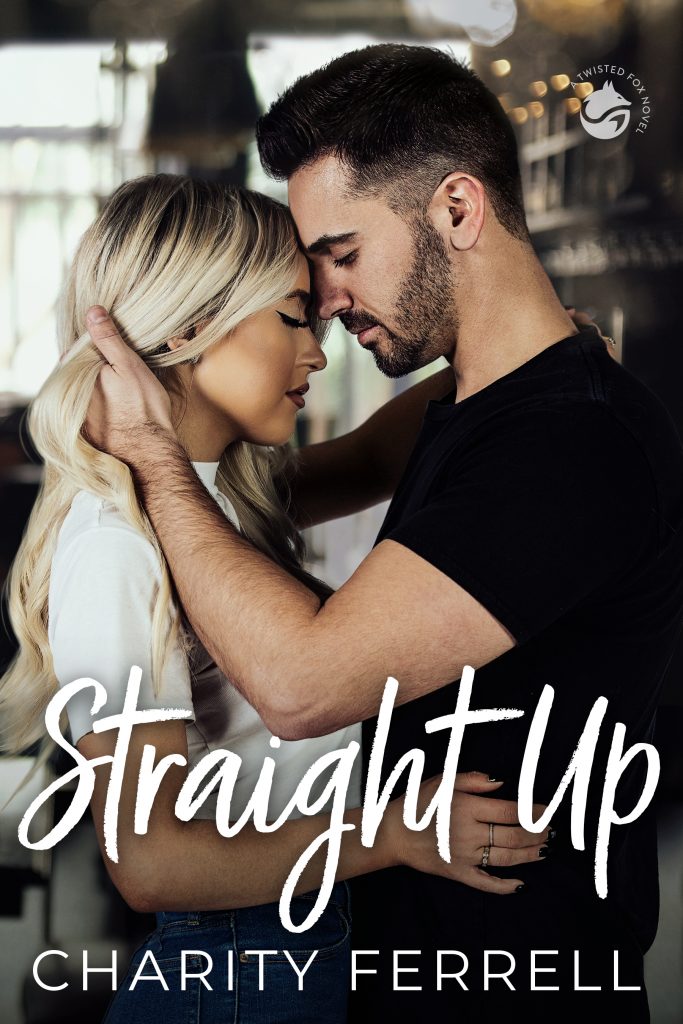 #3 Straight Up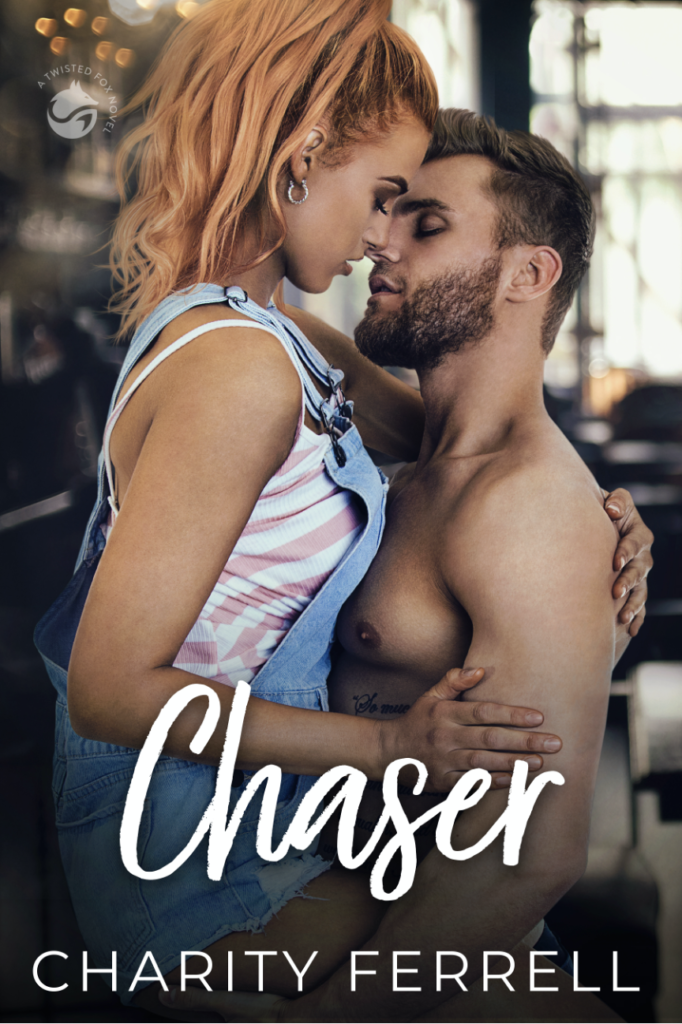 #4 Chaser
#5 Last Round
To celebrate the release of Chaser, Charity Ferrell has a signed paperback up for grabs! Head to her Facebook page to enter: https://www.facebook.com/authorcharityferrell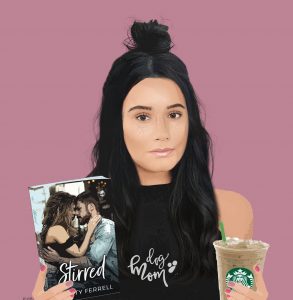 Charity resides in Indianapolis, Indiana. She grew up riding her bicycle to the town's public library, and reading anything she could get her hands on. When she's not writing, you can find her reading, spending time with her family, or caving into her online shopping addiction.
AUTHOR LINKS
Facebook Group | Facebook | Facebook Profile | Instagram | Twitter | Amazon | BookBub | Goodreads | Website | TikTok
Text Club: Text CHARITYBOOKS to 31996 or visit https://slkt.io/CRf