𝗛𝗢𝗧 𝗡𝗘𝗪 𝗥𝗘𝗟𝗘𝗔𝗦𝗘 & 𝗚𝗜𝗩𝗘𝗔𝗪𝗔𝗬
𝗟𝗮𝘀𝘁 𝗥𝗼𝘂𝗻𝗱 𝗯𝘆 𝗨𝗦𝗔 𝗧𝗼𝗱𝗮𝘆 𝗯𝗲𝘀𝘁𝘀𝗲𝗹𝗹𝗶𝗻𝗴 𝗮𝘂𝘁𝗵𝗼𝗿 𝗖𝗵𝗮𝗿𝗶𝘁𝘆 𝗙𝗲𝗿𝗿𝗲𝗹𝗹 𝗶𝘀 𝗟𝗜𝗩𝗘! 𝗗𝗼𝗻'𝘁 𝗺𝗶𝘀𝘀 𝗦𝗶𝗹𝗮𝘀 𝗮𝗻𝗱 𝗟𝗼𝗹𝗮'𝘀 𝗳𝗿𝗶𝗲𝗻𝗱𝘀 𝘁𝗼 𝗲𝗻𝗲𝗺𝗶𝗲𝘀 𝘁𝗼 𝗹𝗼𝘃𝗲𝗿𝘀 𝘀𝘁𝗼𝗿𝘆 𝗳𝗿𝗼𝗺 𝘁𝗵𝗲 𝗧𝘄𝗶𝘀𝘁𝗲𝗱 𝗙𝗼𝘅 𝗦𝗲𝗿𝗶𝗲𝘀!
#𝟭-𝗰𝗹𝗶𝗰𝗸 𝘁𝗼𝗱𝗮𝘆!
What's the best way to get back at your cheating ex?
Give every guy who hits on you his number.
That's what I did when I met Silas.
Little did I know, we'd see each other again.
One run-in leads to another.
One fake date leads to a friendship.
That friendship leads to feelings.
But everyone knows feelings and friendship doesn't mix.
We're too much the same.
It'd never work out.
That changes when one of us asks for more.
Everything falls apart.
There's no going back.
Can our friendship survive … or will love destroy us?
GOODREADS LINK: http://bit.ly/LR-GR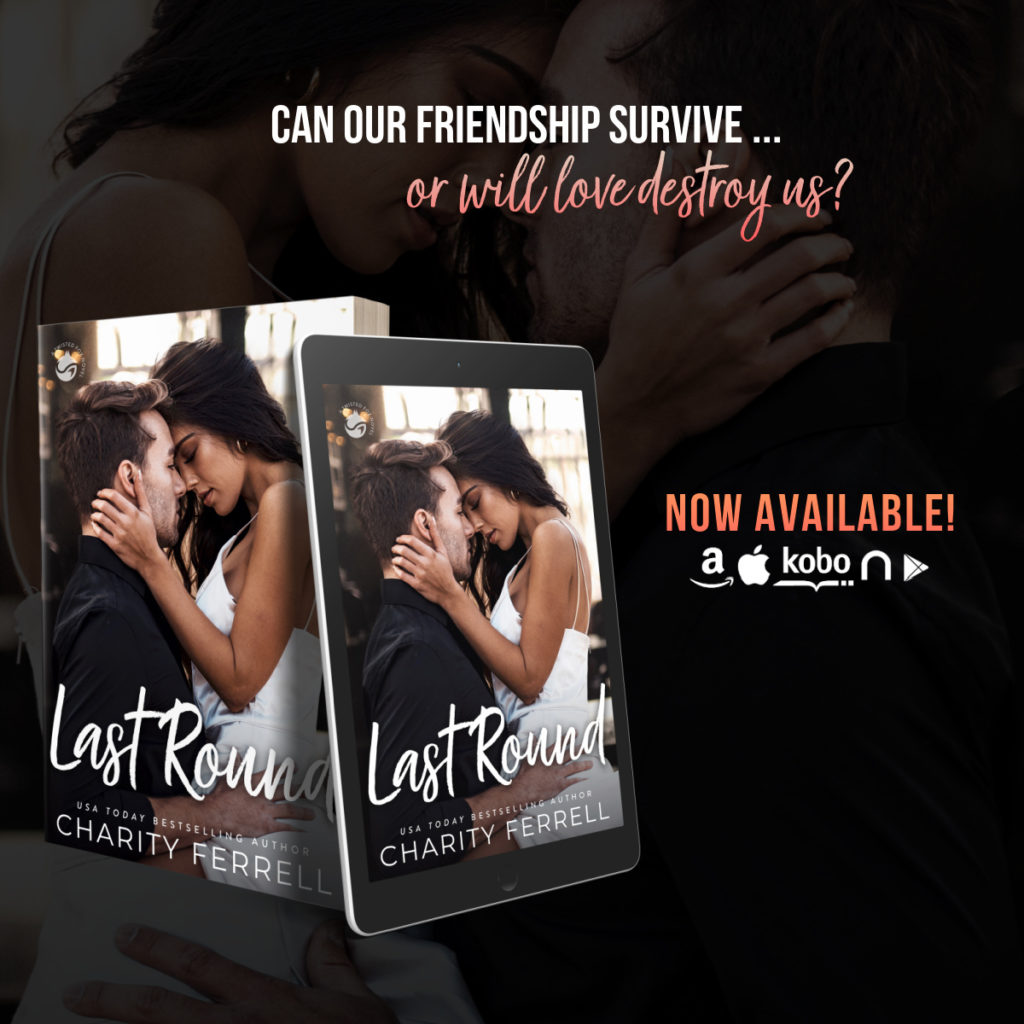 Last Round is the 5th book in the Twisted Fox and features Lola and Silas. I have been dying for their story from the beginning.
Silas is not the relationship guy. He was, once, but then life happened. Now he can have platonic relationships until the end of time but romantic relationships? Not his jam. He doesn't think that he has what it takes to be "that guy" for any woman.
Lola was not the least bit interested in what Silas had to offer from the beginning. Right down to giving him her ex's phone number. After a fake relationship idea turns into a real friendship, they are hooked at the hip and together all of the time.
Until one asks for more.
I loved this book! Silas *swoon*…. *heart eyes* One click now to see if these enemies to fake boyfriend to best friend can be more or if they are broken for life now.
To celebrate the release of Last Round, Charity Ferrell has two giveaways up for grabs! Stop by her Facebook page and reader group to enter to win a signed paperback:
Facebook page: https://www.facebook.com/authorcharityferrell
Reader group: https://www.facebook.com/groups/146574179377161
#1 Stirred
#2 Shaken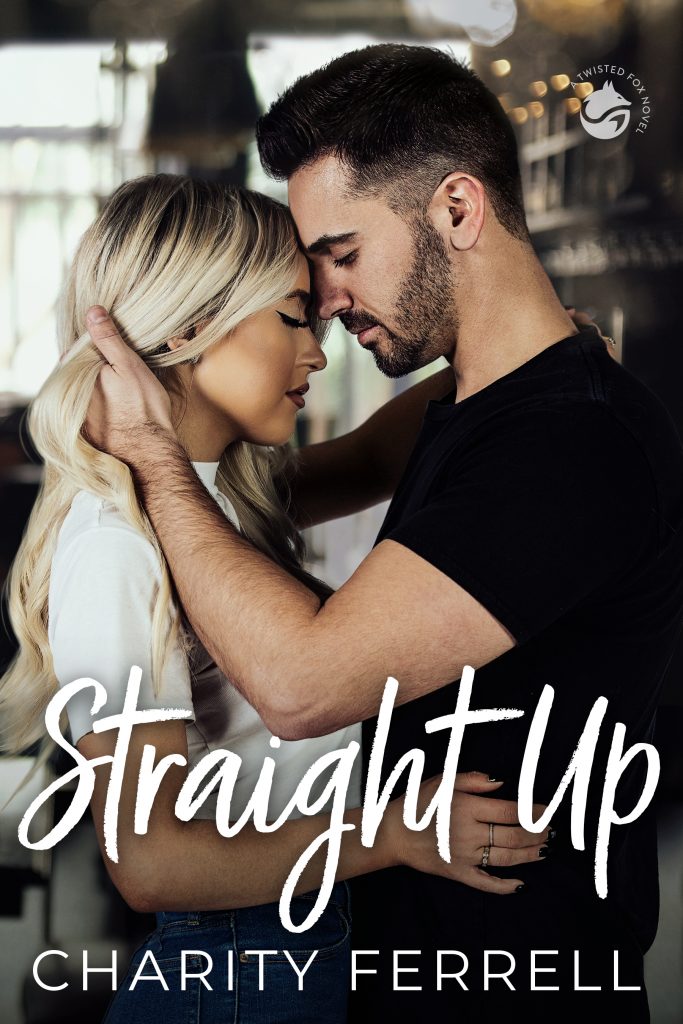 #3 Straight Up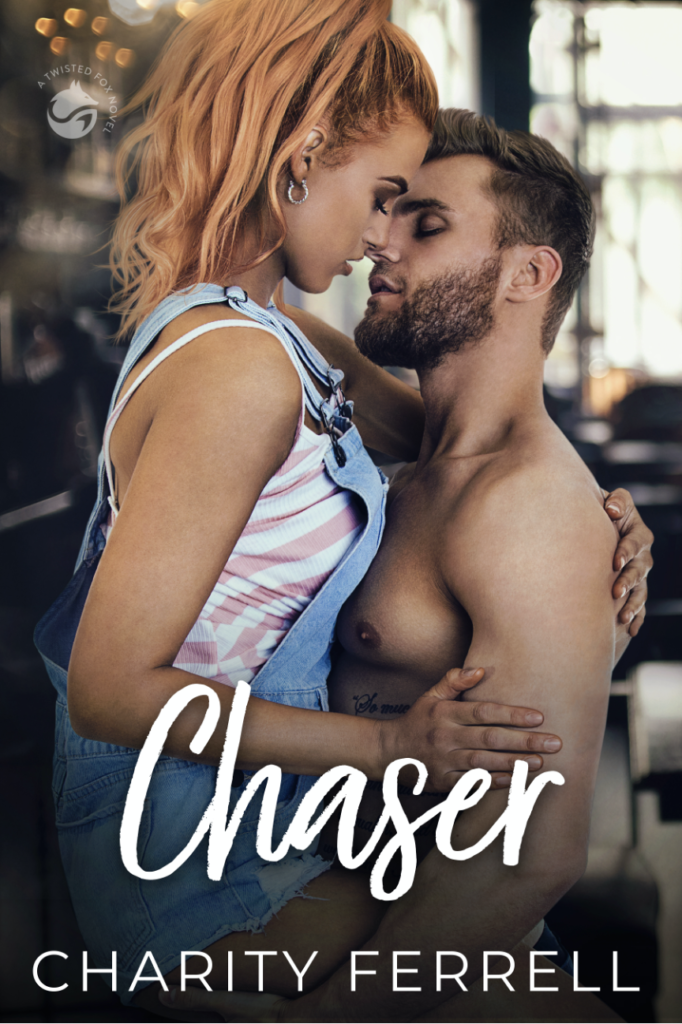 #4 Chaser
#5 Last Round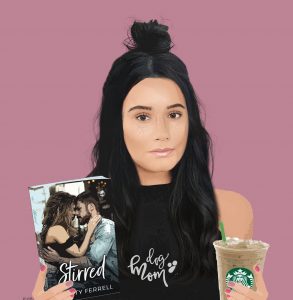 Charity resides in Indianapolis, Indiana. She grew up riding her bicycle to the town's public library, and reading anything she could get her hands on. When she's not writing, you can find her reading, spending time with her family, or caving into her online shopping addiction.
Facebook Group | Facebook | Facebook Profile | Instagram | Twitter | Amazon | BookBub | Goodreads | Website | TikTok
Text Club: Text CHARITYBOOKS to 31996 or visit https://slkt.io/CRf